Here is what others have to say about us…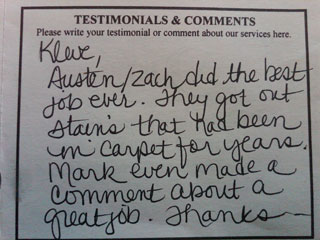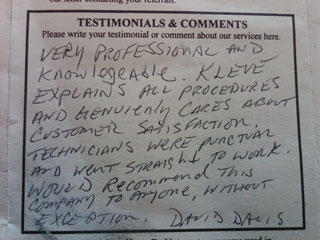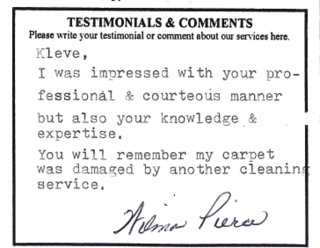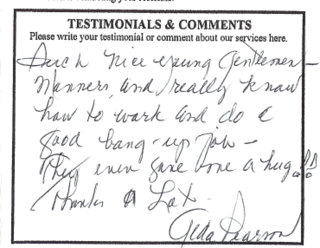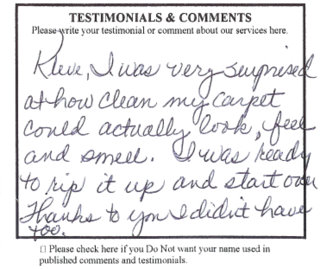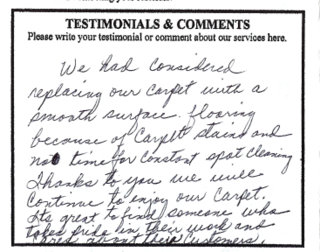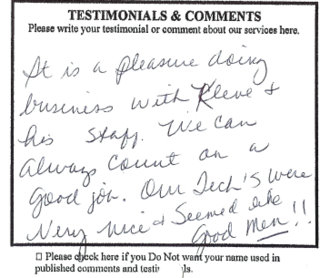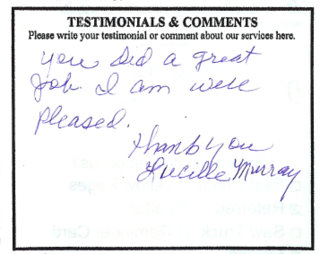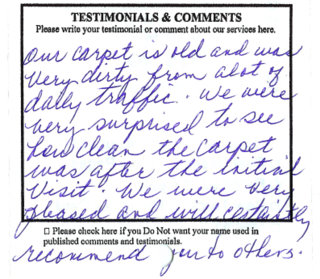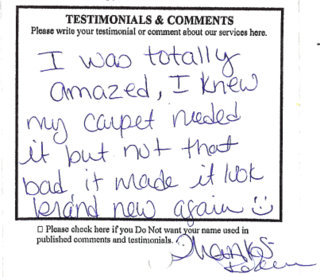 I was very pleased with my clean carpet. The 2 young men were very polite. Got right to work. got the work done without any problems. Very nice young men.
I was impressed with your professional and courteous manner but also your knowledge and expertise. You will remember my carpet was damaged by another cleaning service.
We appreciate your promptness and courteous service. We are very satisfied as always. Thanks so much.
I was totally satisfied with Kleve and his assistant great service and knowledge in cleaning with such great conversation. Very friendly didn't seem to be rushed.
Best cleaning job I've ever had.I will refer you to anyone.
Thanks
The Wee Clean Crew has always done an excellent job. I have gladly recommended them to my friends and family for years.
Excellent work the carpet throughout the house look FANTASTIC. Thank you for your professional workmanship.
Everyone was just Wonderful!
You always do an excellent job! I recommend you to all of my neighbors. Thanks for the good service-you always exceed my expectations.
Thank you Kleve, for such a great job.It is so nice to deal with a company who has high standards and is so personable and caring with their customers.
Great service will recommend you to my customers.
Everything looks & smells so clean
Thank You
The information you shared concerning immediate clean-up of spills and what "not" to do was much appreciated.Very valuable raising kids.
Kleve Fulfilled his promise that the carpet should look like new, and it did, especially the high traffic areas. Extremely professional and highly knowledgeable.
Great job!  The only company I will ever let clean my home.  They take great care to be sure the job is PERFECT!  I have been using Wee-Clean for about 10 years.  I can always count on a professional job.
02/04/2015