Meet The Wee-Clean Crew Our owner, Kleve Mathie has over 28 years experience in the carpet cleaning industry. In 2001, Kleve and his wife Andrea started Wee Clean, Inc. and have experienced a successful growth throughout Southeast Georgia since that date.
Wee Clean Owner

"One of my biggest passions is serving people and thatis exactly the business that I am in. I don't consider myself to be a "Carpet Cleaner".  I see a much bigger picture. The purpose of our company is to create a healthier environment for your family to live in by maintaining your floor surfaces." -Kleve Mathie
Wee Clean, Inc. started as a small, family business and has now developed into one of the foremost carpet cleaning companies in Southeast Georgia.  We credit our success to operating with integrity, a dedication to hard work and a commitment to excellence.  You can read more about our team  members in the descriptions below. We are a skilled and dedicated carpet cleaning company that goes above and beyond most carpet cleaners. As required by the IICRC we must uphold the highest ethical standards and provide our clients with the highest quality of service. We also are the only carpet cleaning company in Southeast Georgia to provide you with "The Most Thorough Carpet Cleaning You Ever Had."
 Office Manager: Michelle Lee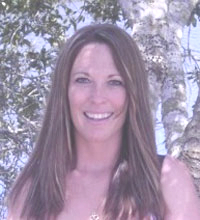 Michelle Lee started her career in the Army as an administrative specialist. She has over 15 years of experience in office and business management.  She also brings 11 years of marketing experience in local radio stations and newspapers to the team. Lee joined Wee Clean, Inc. in 2009 as a part-timesecretary and now acts as full-time Office Manager.
      Water Restoration Specialist: Anneliese Mathie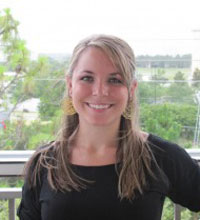 Anneliese Mathie , daughter of owners Kleve and Andrea Mathie, began working with Wee Clean, Inc. in March 2006. She started as a secretary, entering data and printing postcards. With an uncanny ability to create dynamic advertisements and other compelling marketing materials for the company, she now works as Marketing Manager. Anneliese is also a Certified Water Restoration Technician through the IICRC.
 Water Restoration Specialist: Brandon Lightfoot

Brandon joined the Wee Clean. Inc. team in January 2010. He is certified through IICRC as a  Water Restoration Technician.